Album Review By Uber Rock
Written by Mark Ashby
Thursday, July 27th, 2017
Source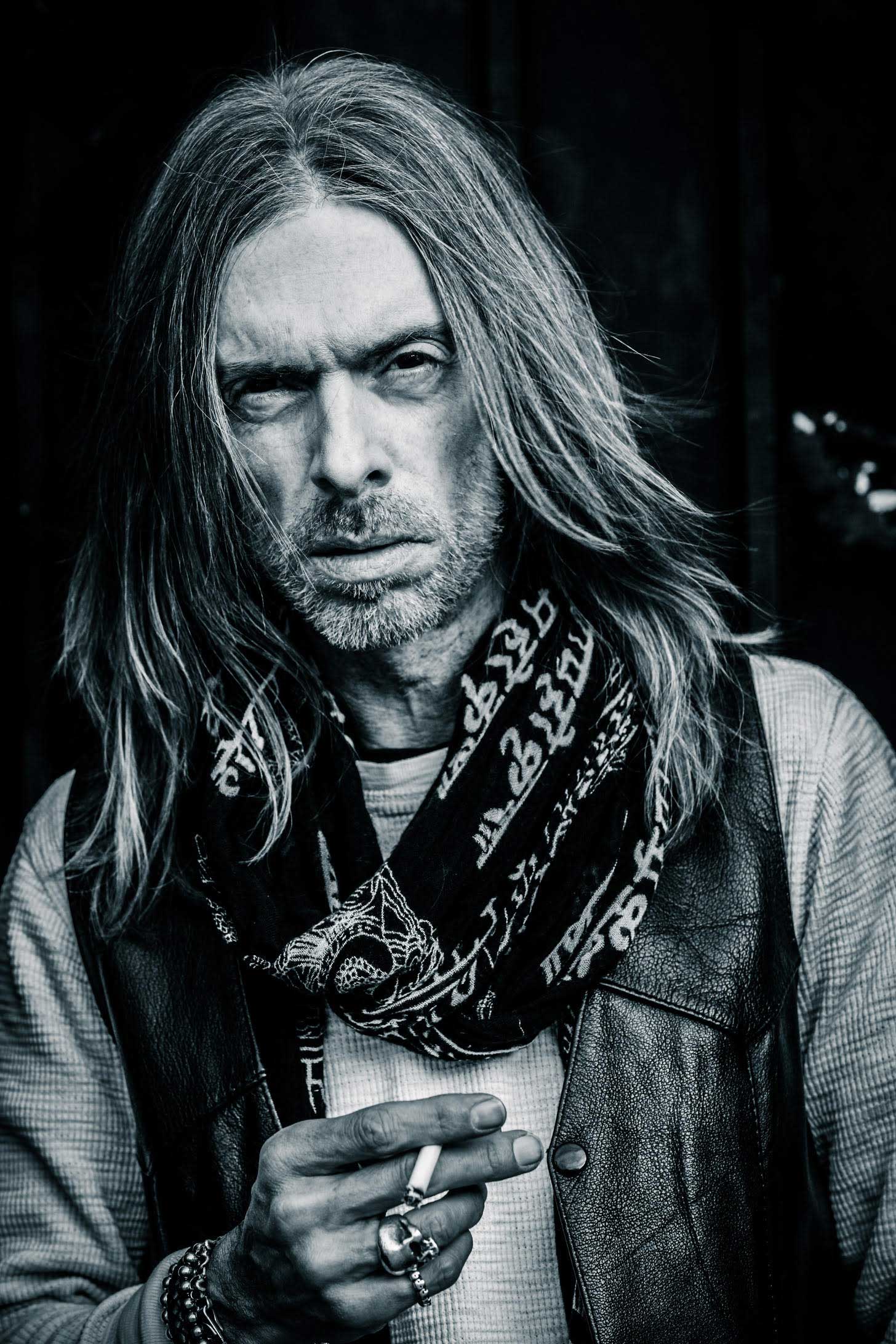 Life is full of preconceptions and pre-conceived ideas and judgements. So, when you hear that the guy who was responsible for producing some of the heaviest bass lines ever laid down, is about to release a solo album then you might think you know what to expect. Right? Wrong! Completely fucking wrong. Because with his first ever solo album, Rex Brown has defied all expectations. And everything else, and gone and produced something which is not only completely different from anything to which he has laid down the vibes for the past 35 years. It´s also something deeply and extremely personal. But, nevertheless, succeeds in kicking 50 shades, and more, of rock 'n'f'n' roll butt.
Even before I slipped this shiny little disc into the battered CD player, I knew that all the above-mentioned preconceptions had flown out the window. Because the instrument, slung around Brown's shoulders on the cover photo, has six strings not four. Yes sir. Brown not only plays bass. He also proves that he's a pretty nifty guitar player to boot. But then, it epitomizes the spirit of 'Smoke On This.' It's Brown living out his philosophy of shakin' shit up and wanting to do what he does on his own terms.
The album opens with Brown clicking open his Zippo and gently inviting us to live up to its title before he rips open a classic southern rock riff. It's hard. It's vicious. And it spits right in your mouth. It demands an apology for you not immediately swallowing its venomous intent. There's just about enough time for a quick sip of your favourite bourbon before the pure classic 'Crossing Lines' oozes out of the speakers with the intent to make your cock crawl back into your crotch.
And then there's 'Buried Alive'. We're only three songs in and Brown has us in pieces. The song is his own personal confession about the death of his brother in arms Dimebag. "I drowned myself in cases of whiskey after he died," he admits. "I was drowning in that black water and I had to find me." The song swoops and soars in a way which echoes the mood swings which its creator inevitably experienced in the aftermath of that cathartic experience. It's taken a long time for Brown to express his emotions in this mien. But by fuck has it been worth the wait. It's a strangely beautiful encapsulation of the feeling of grief and the pursuant healing process.
'Train Song' is a defiant middle-finger salute to life itself. Its winding riff wrapping itself around the song's central message.
The sitar-infused 'Get Yourself Alright' has a Beatles-esque background vibe. It emphasizes the unexpectedly retrospective feel of the album. This is continued with another of the album's iconic moments, 'Faultline'. Apparently, this is the first song Brown sang when he went into the studio with collaborator Lance Harvill. And is the one that proved to him that he had the strength and the motivation, to break out on his own. Ironically, it's not one of the album's stronger songs, but it continues the exploration of Brown's musical education and development in decent style.
'What Comes Around Goes Around' mixes some heavy ass southern blues guitar riffing with another slice of retro-psychedelia, which is emphasized by producer Caleb Sherman's eloquently understated Hammond pokings.
'Grace' is a nicely melancholic sipper which flows around you with the ease of its title.
'So Into You', on the other hand, crunches and thumps with the ineloquence of a trucker laying into a local "lady" at an interstate gas stop. It also possesses a hugely swelling sense of classic rock rootsiness that defines the overall feel of the entire album. Rex knows exactly where he has come from. Where he stands now. And where his journey quite possibly might be taking him in the future.
Moving into the album's final segment. 'Best Of Me' combines many of the previously mentioned components, contrasting an almost melancholic main theme with a crunching riff which hits and runs throughout the song's ambience. Ironically, closer 'One Of These Days' is misplaced. I think it would have been better suited just before the album's more psychedelic second third. It's a bit of a disappointing finale, but it does reflect the overall feel and intention of what has gone before. Maybe it's just the middle-aged rocker in me that would have preferred it to finish off with something just a little rowdier.
At the end of the day, I cannot really find a fault with this album. OK, it's not quite what fans familiar with Brown's "day jobs" will expect. But, life is all about expecting the unexpected. As the man himself says: "We're not going to necessarily cater to metal fans, but the guys who grew up with Pantera, a lot of them love the same the same stuff that I grew up on too. This is just something else I'm doing for fun". 'Smoke On This' is a deeply personal and evocative album. It provides a sneaky little peak into the personality of someone who has been there and done that. And survived to tell the tale, and decided to do so in his own uncensored and uncertain terms.
'Smoke On This…' is released tomorrow (Friday 28 July).