REX BROWN Smoke On This Album Review
Mayhem Music Magazine
by Dwayne Cavanas, 

Yes we all know Rex Brown became a household name in the music world as the bassist for Pantera. Well now he's going old school as a vocalist/guitarist playing heavy, sold rock music and the album is fucking great.
Brown stated "Oftentimes, the best way to move forward is to take a step back. Pump the brakes, take a breath, focus and contemplate the bigger picture. Take inventory of yourself and where you came from. Tap into that raw essence to fully discover the pathway forward".
The album "Smoke On This" is to be released on July 28th via eOne Music. What you get is eleven scorching songs that cut a deep groove and truly establishes Rex Brown as a serious front man with a lot to offer musically.  The songs vary in tone but all are laid out with smooth, gritty vocals and melody arrangements that are reminiscent of the 70's style rock but still modern sounding.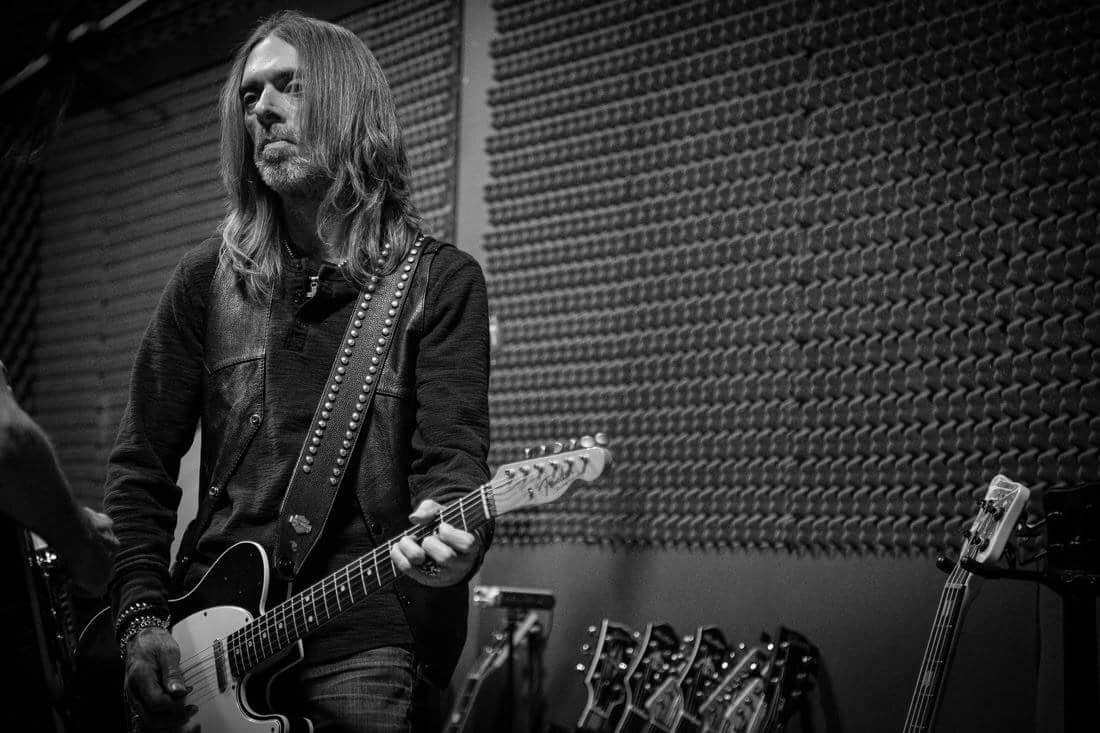 Rex comes out the gate with "Lone Rider" and it's a straight forward power chord rocker. This song is a cruising down the back roads with the windows down and the volume up type track. Next to follow is "Crossing Lines", this has so many underlined layers of instruments blended seamlessly to give that area rock sound and it works.
"Buried Alive" is truly an homage to the Led Zeppelin style of acoustic guitar interwoven with with groove based electric guitar work. Melodies are strung together perfectly as the track builds from start to finish. Before I go any further credit has to also be given also to Brown's music collaborator and old friend, Lance Harvill who's guitar solo work is done brilliantly on this track. Noteworthy also is the production by Caleb Sherman, a multi-instrumentalist with work on records by Little Big Town and Porter Block, among others.
While recording this album, Brown tracked lead vocals, rhythm guitars, and bass himself. He used Drummer Christopher Williams who has been utilized by country music star Lee Greenwood, the reconstituted Blackfoot and most recently, metal legends Accept; and Nashville-based guitarist and songwriter Harvill.
Now back to the music. Rex Brown lays out the first released track "Train Song". It hits you with that adrenaline based rhythm that moves like a train that is not slowing down. Southern rock for today!
"Get Yourself Alright" has a Beatles psychedelic period style intro with a back masking sounding into. The song continues with a very hypnotic vibe that at times has flanged vocals and harmonies. As I stated at the beginning, Brown's songs vary in tone an this is also why this album works so well. It is far from predictable.
I've always felt that rockers write the best ballads and this is again proven with "Fault Line". The track has acoustic guitars, slide guitars, piano, layered vocal harmonies, and all done like a seasoned professional. "What Comes Around Goes Around " is a track that rides in the pocket of the guitar groove. One thing I haven't mentioned is Brown's lyrical content. His lyrics are written from someone who tells his story from his point of view and dives deep in making sure his story is told.
"Grace" has a jazz type rhythm but the adding of Brown's gritty vocals adds a different dimension to the track. The track to follow is "So Into You" which is a primal track that gets you slightly headbanging without realizing you're doing it. A very cool track. "Best Of Me" blends tones in the vein of Pink Floyd and today's rock style. As much as I hate band comparisons, until you hear specific tracks it's the only way to explain the audible ride being taken.
"One Of The Days" finished up the album. The track it hauntingly drum oriented and in one spot the instruments drop and let Rex's vocals stand in the spotlight as he gives a plea of acknowledgement & inquiry.  What a great way to end the album.
If you're expecting Rex Brown of Pantera….. Don't. If your looking for great music by vocalist/guitarist Rex Brown then you've come to the right place. 'Smoke On This' is by far one of the best rock albums to come out in 2017.