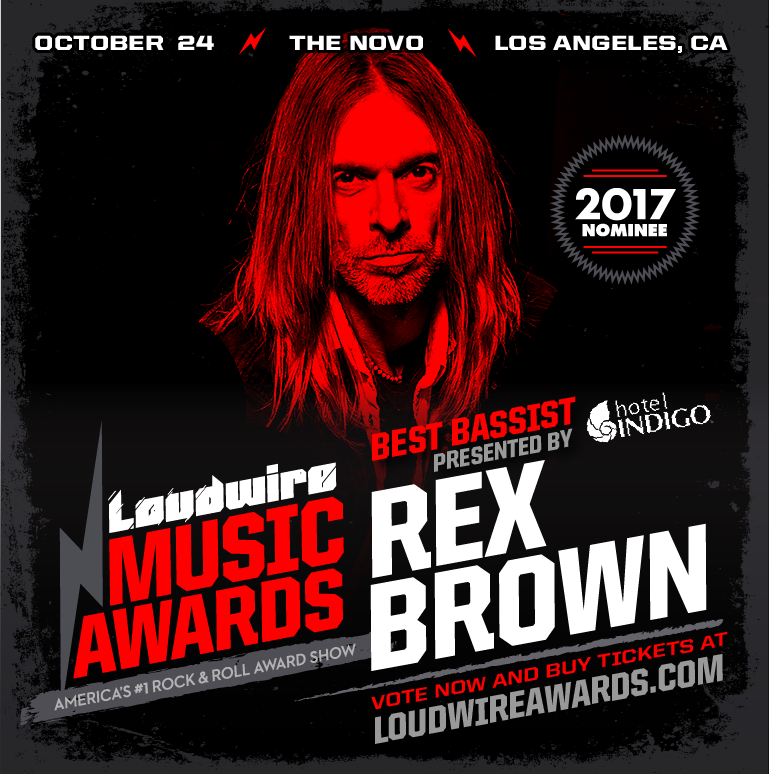 Vote for the Best Bassist – 2017 Loudwire Music Awards
I´m nominated for the 2017 Loudwire Awards!
Posted on Loudwire….
Source
The Loudwire Music Awards ceremony and concert takes place October 24, 2017 in Los Angeles. Loudwire has been the premier home of hard rock and heavy metal for several years, with its annual online awards beloved by both bands and fans alike. Now, we will be bringing this annual event to life. The 2017 Loudwire Music Awards will take place at the Novo Theater in Downtown Los Angeles and will bring together the biggest names in rock and metal.
Fans can vote once per hour through Oct. 2. Winners will be announced at the first-ever Loudwire Music Awards concert and ceremony, taking place Oct. 24 at The Novo in Los Angeles. Ticket information here.
BEST BASSIST NOMINEES
In this 2017 Loudwire Music Awards category, we pay tribute to the bassists who've made a huge impact throughout the past year. These low-enders shook the floor at every concert and tested your stereo speakers with each note, so they make worthy contender for Best Bassist, presented by Hotel Indigo.
Rex Brown captivated fans with his debut solo album, Smoke On This…, in 2017. Having sung and committed guitar to the album, Brown also played bass across Smoke On This… Brown simply has a sense of groove and tonality that's hard to come by in the rock and metal world.