BraveWords: Heartfelt, Straight From The Gut
Interview For BraveWords – Rex Brown
by Aaron Small, August 11th, 2017
Source
Best known as the bass player for Pantera, Rex Brown has also played in Down, Crowbar and Kill Devil Hill. After 35 years in the business, the seasoned musician has released his first ever solo album, Smoke On This. Not only does Rex play bass on this 11-song set, he also sings lead vocal and plays rhythm guitar as well. Running the gamut from old school southern rock to Pink Floyd and The Beatles, revved up energy to calm serenity, Smoke On This is entirely unexpected, yet completely enjoyable.
"I saw a passage I had written somewhere about a lost chord. I had all these lost chords in my head… these patterns that were fitting together," recalls Rex. "I worked really tightly with my collaborator Lance Harvill – between me and him, we just started spitting out riffs, seeing if mine would work with his, and his would work with mine. We started sculpting how all these are going to break out. There was a real comradery.
Lance and I had done a record before in about 2010 – not a record, but we did recording for film placement and stuff like that down at Willie Nelson's Pedernales Place (in Austin, Texas) when it was still a studio; which is cool as shit! But anyway, it was called Arms Of The Sun. Lance sang vocals on it, and it made a splash in the past. This thing, Lance will send me one little piece – 'what do you think of this?' I'll either work it up, or if I get stuck on it, probably can it. But 'One Of These Days', that's how it started. He had this one little passage, and I melded the whole song around it."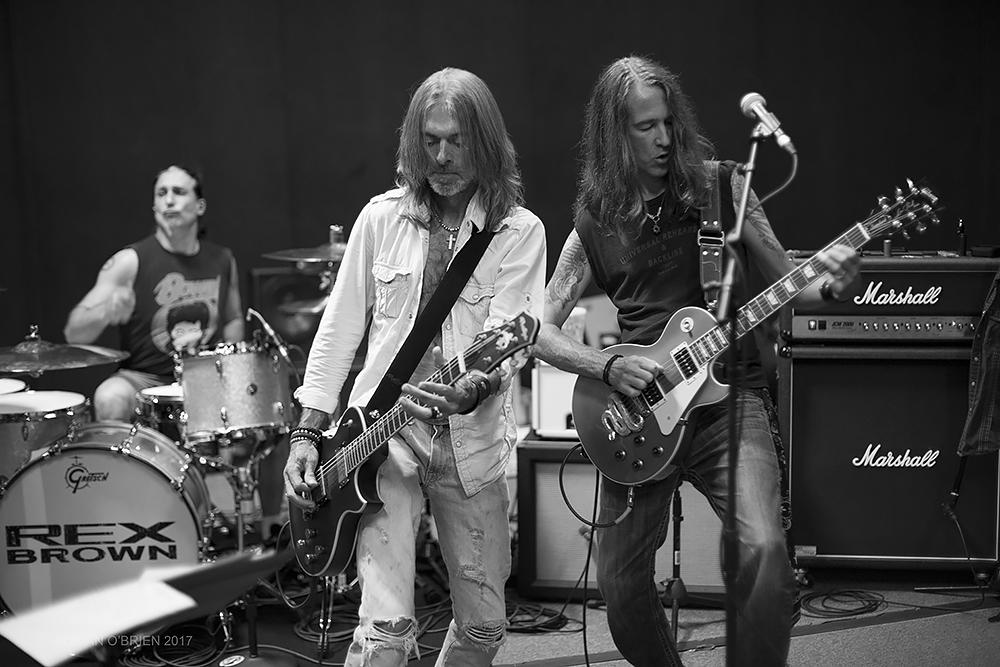 Why a solo album as opposed to starting a new band? "Just because it's a personal record. With all those lost chords in my head, I wanted it to be a solo album. Also, I've never done a solo record before. So why not? I'm not this pretentious and fucking arrogant asshole rock star. Those songs are heartfelt and come straight from the gut. Why put a band name on it to fuckin' ruin it when it's just me?
Even though I had a lot of help from my guys down there, I decided to wear the white hat on this. Sometimes as a bass player, you get stuck in the mode of taking care of the business side of it. And that kind of shit. Number one, I had to get off the bus and take some time and really get the feeling because I just got burnt on the road. I'm not getting away from metal so to speak; I carried that flag for 25 years, it got a little heavy."
You see that with Zakk Wylde, he occasionally takes a break from Black Label Society to do his solo Book Of Shadows stuff. "It's really healthy to do something like that. This one just took a little bit more time than I wanted; life gets in the way sometimes. Out of all the records I've made, this is more – there was something magical coming out of those rooms. Every time I would leave the studio (in Nashville), I'd come back here to Albuquerque and I'd take these songs apart after we had already recorded stuff. How do I make 'em better? How do I get to the real grit of it?
We had a bunch of vocal processing on it. And at the end of the day I looked at my producer and said, 'take the shit off it.' I just want to hear my voice fucking raw. And it took me a while to get used to that voice. When you hear yourself sing for the first time on a tape or anything like that, you don't necessarily fall in love with it. And even though I've sang on a gazillion things in other bands, it's not that lead structure. Once we found the voice, that was when everything really came together."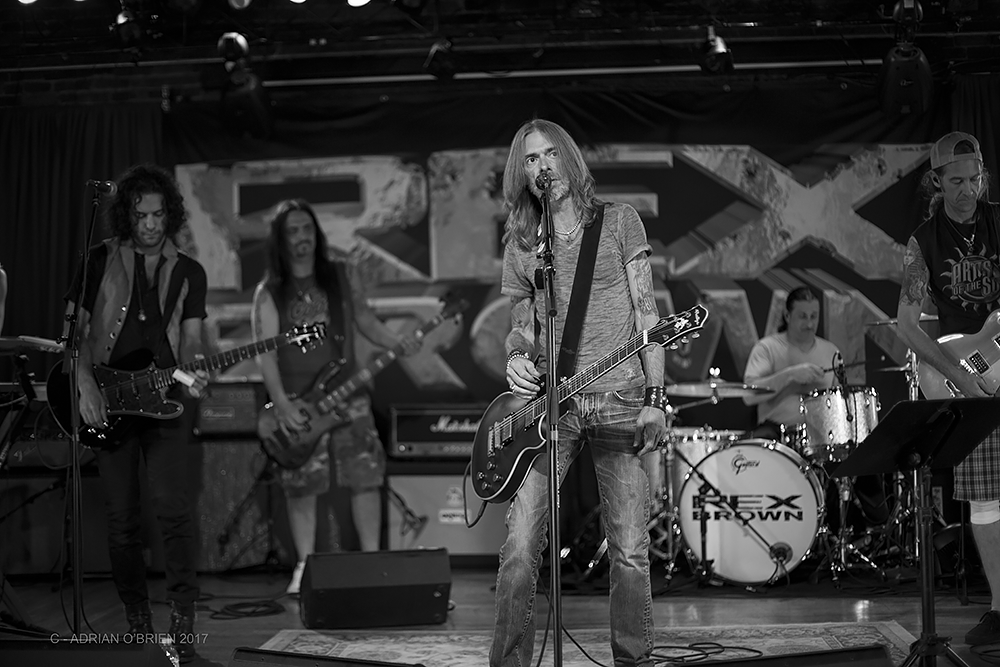 Work initially began on Smoke On This two years ago, in the summer of 2015. "Yeah, that's when we first put stuff on tape," says Rex. "So I went to the studio; we had rehearsed these songs with the drummer, Christopher Williams – he's so bad ass! We'd rehearsed about 13 songs in five hours. From the beginning, this thing was just a magical piece. And then we hit a couple rough spots – I'd go home and come back every four or five weeks.
Then I bought a house in Albuquerque. And I renovated it. I knocked walls down and tore floors out, repainted the whole house; that was about a four-and a half month roadblock, which… I'm just letting the wind blow with this thing. But we did the whole house ourselves. Me and my fiancée. It's a labour of love; I just felt it was time for me to step out and do what I wanted to do for a change, instead of what people fucking expected.
That's not egotistical or arrogant to say, it's just honest. That's who I am. That sun's going to shine every fucking morning. And the only thing I can control is my attitude and my effort with it. If I'm going to do something, I'm going to do it 110%, or I'm not going to fuck with it. I found myself in the back of the bus doing that.And it doesn't do me any justice."
"Especially playing in a metal band, everybody wants to hear the almighty Pantera song and I just… that music – the chemistry died when Dime did. The music lives on, but at the same time, you can't play those songs unless you have the rest of the guys in the band; I'm a firm believer in that. And the way I look at it – if you took the moniker off, and removed my beautiful fucking photo from the cover – me lighting a cigarette, it's great. I found this shot; fuck it! There it is, smoke on this, motherfuckers!
If you just take that off and listen to the songs, well… what do they do for you? Not that it's me, or anybody else, cause that's not the way I thought about it. I don't have this ego where, 'I'm Rex Brown and these are my songs.' Bullshit! I could have called it The Jalapenos, for lack of a better word. I've had a magnificent fucking career – it was cut a little short with Dime, but that doesn't mean we can't keep moving forward.
For me musically, I was always the cat in the band that – after you play a show with Pantera, the last thing you want to do is put in something heavy to get off the deck with. When you go the bus and you're trying to unwind, I'd put in a Zeppelin record or old Tom Petty, Neil Young – whatever the fuck. That was my chill music. Also, I've always been this '70s rocker kid. I just happen to be a gifted musician, and I want to give. If I touch one, ten, 100, or 1000 people with this, then I've done my job. Number one – I have to be into it."
A song like "Lone Rider" is so completely different than "Best Of Me", however they both sound completely at home on this album. "And I appreciate that as I spent a lot of time on the sequencing and I really like the way we did the first four songs. I came back and did vocals several different times, but 'Train Song' – that's the original vocal. When I put 'Lone Rider' first, I was just looking for a song that would get people into the swing of things. Then you kick into 'Crossing Lines', and you have this big mammoth rock sound. I wanted 'Buried Alive' next to it and then bash 'em over the head with 'Train'. And the rest of the album is songs that have been around for a while, that we put together.
'What Comes Around' is an infectious groove. The record company wanted to go with that as the first single and I'm like, 'No Fucking Way!' I'd rather put 'Best Of Me' or 'So Into You' up there because that's what the record's really about. It's just taking off in a different direction. I equate it to a painter painting the same fucking picture, just putting different colours in the same fucking thing. After a while, that painting gets boring as shit. Putting those lost chords together in my head, and making it work. Something about the drive I had on this thing, it was insane.
When I got in there I just worked and worked and worked and these guys were trying to keep up. It was one of those things where you get on a groove – let's catch it. So, we went back and re-recorded the drums. Williams comes in and plays it four different ways, and I get to keep which one I like. Without him and Lance. And then we did the guitar army. I put 96 tracks of guitars on every song. And they were saying, 'Why are you doing this?' I wanted to keep tracking until we found where we were going with this; we had to delete 88 tracks per song. It was cool man, I had fun doing it."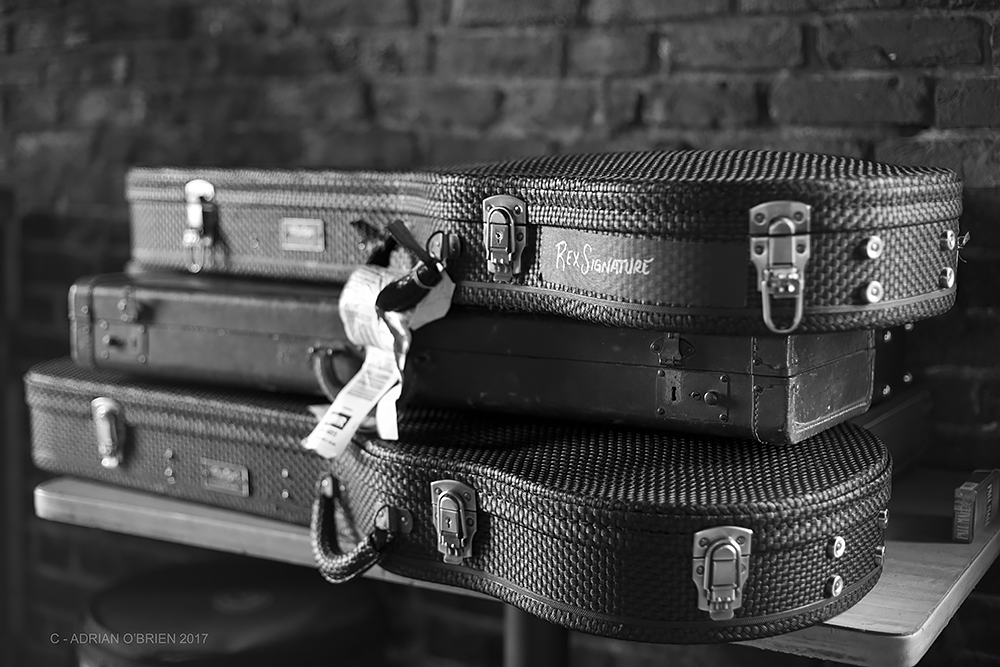 In Pantera, Phil Anselmo wrote the lyrics. In Down, Pepper Keenan wrote the lyrics. And now, Rex is writing lyrics on his own. "I've written lyrics for a long time, I'd give 'em to Phil and he'd be, 'Ah, I can't sing about that.' I journal a lot. Something will hit me and it'll spur an emotion and I'll write it down. I've got notebooks from here to fucking Texas and back, just full of fucking ideas and different things. Shit, I've probably got 30 records worth of material.
I leave the interpretation of the lyrics up to the listener. I'm not going to tell them what it's about. They can think whatever they want to think, I don't care. I know exactly who it's about, or what it's about. Maybe it's about nobody. It was just something in the air, and that's what I sung about. I'm at a period where I'm really comfortable. And it's not like I've never been comfortable before, but you'd think with all this pressure I just can't – fuck that! I've done all this and more."
Tour dates for Rex have been announced in Germany, running September 3rd to 14th. "I want to get out there and play to as many people as possible and what I want to do is open up for a bunch of bands and blow 'em off the fucking stage is what I want to do. The road these days… if you're just getting out there doing it on your own, you're wasting your fucking money. The scene here in America is so… the social media thing has turned into WWE Wrestling. Everything you see on it is just a gigantic 'Oh My God!' And you actually involve yourself with it so much when you're sitting there reading it, that's it's a waste of time.
Look, I want to go jam; it's back! You know that feeling, and after three years, it's time. And that's the only way you're going to get people to notice your record's out there. The live show – once you overwhelm them with a killer set… we're doing it just to have fun and jam, but at the same time, it's going to be very tight; it's going to be very Rex."