Plenty of folks who've accomplished a lot less are fine to rest on past achievements. But Rex Brown is forever charging forward. His boots are planted on the foundation of his storied past, while both eyes maintain a steely and steadfast gaze upon the horizon.
With his status as a heavy metal icon firmly cemented by his rich legacy as bassist for Pantera, Brown summoned forth a new side to his musical pedigree as a guitar-wielding, no-nonsense frontman with Smoke On This…, his bluesy, diverse, classic rock worshipping solo debut. And now, he's assembled an even more electrifying and confident follow-up.
The second solo album from Rex Brown is even more robust than his first. It's a sappiness-free slab of stoned-out groove, created in a haze of distortion and hashish, with an almost effortless organic ease. Determined to never make the same record twice, Brown and his cohorts assembled a new collection of balls-to-the-wall rockers, savory blues-tinged stomp, and upbeat anthems he'd squirreled away long ago for just such an occasion.
"Every time I go into the studio, I want to reinvent myself a bit," he says. "You wouldn't want to paint the same painting twice. It's much more exciting to challenge yourself."
Rex has emerged as a singer/songwriter no less engaging behind the mic as he was wearing the bass in Pantera and Down, or playing on albums from Alice In Chains bandleader Jerry Cantrell, NOLA powerhouse Crowbar, or the supergroup Kill Devil Hill.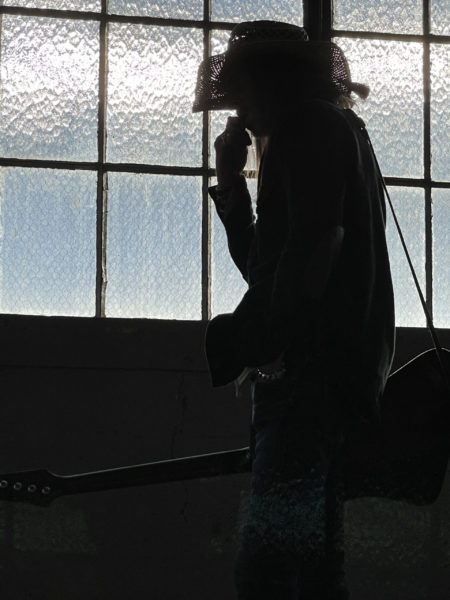 His range is impressive, going from a crunchy drawl to a Tom Waite's-esque snarl with ease. Both solo albums live on the rock n' roll spectrum between the AOR anthems of the '70s dial, the moodier melancholy moments of his other bands, and tons of swinging groove.
The trust and credibility Rex established with his fans through his celebrated tenure in Pantera, one of the biggest hard rock bands of recent decades alongside Metallica and Nirvana, helped propel Smoke On This… into Billboard's Top 5 Heatseekers chart and earned immediate praise from the rock press. Guitar World saluted the album's mix of "adrenaline charged boogie" and emotion; Wall Of Sound praised its "chest rumbling" down and dirty groove; longtime supporters Bass Player Mag observed that the album's thick collection of cuts "display as much grit, twang, and resolve as the man behind them." Loudwire added Smoke On This… to their Best Hard Rock Albums Of 2017 year-end list.
A truth-telling everyman with an easygoing spirt, Rex spins tales of triumph, failure, and woe with emotional vulnerability and undeniable resilience. Rex Brown's music is the sound of his own truth, forthright and ego-free. His is a natural charisma. As he's fond of saying himself: "You're only as good as your word and your word better be good."
Rex hasn't slowed down since he joined Pantera at 17, embarking on a whirlwind ride that began with the DIY devotion of a hardscrabble regional act who hustled on their own before the industry took notice. Pantera rode a groundswell of passionate loyalty, earned through several years of blood and sweat, to the top of the album charts, with minimal support from traditional commercial outlets. A legendarily unstoppable live show and a series of carnage-filled home videos cemented a reputation as large as their massive riffs and the band's insatiable appetite for authenticity, brotherhood, and rowdy mayhem.
The self-described Cowboys from Hell sparked a movement that reinvigorated heavy metal, inspired countless bands, and is memorialized in tattooed skin around the world, representing the five landmark multiplatinum albums unleashed between 1990 to 2000.
Brown and his Texas brethren made a blueprint that's been studied by nearly every metal act that followed behind them. Late lead guitar player Darrell "Dimebag" Abbott is rightly immortalized as a good-natured, guitar-shredding legend. The rhythmic punch forged by Rex and Pantera's drummer, the late Vinnie Paul Abbott, has yet to be outdone. Rex and singer Philip H. Anselmo partnered again in Down, crafting doomy, smoke-enhanced Southern dirges that helped shine a light on a whole other subculture in heavy music.
Brown and ex-Black Sabbath/DIO drummer Vinny Appice cofounded Kill Devil Hill in 2011. After two albums together, including 2013's Revolution Rise for Sony/Century Media, Rex made the decision to step away from the album/tour grind and commit his complete focus to the number of new songs he'd compiled since the Smoke On This… sessions.
Rex describes an almost otherworldly songwriting process. His pen just hit the paper and the words and music flowed out, as if channeled from some great beyond. Rex says he practically wrote the rock n' roll banger "Misunderstanding" in his sleep. "When I Was Young" was another one that just flew out of the frets. "Ordinary Life" required a bit more labor, but nothing on the album was overthought, or cooked past the point of precision.
One of the record's most moving songs, "The Letter," came together in about 15 minutes. "Heard the news you died today / Hope this letter comes to you in a better place." Less than a year after the death of Vinnie Paul, Brown lost two more important figures. "'The Letter' is about two friends that died on the same day. One of 'em had cancer and was put in the ground when we were right in the middle of doing 'Ordinary Life.' And less than an hour later, another of my friends, who was like a father figure, passed away."
It's important to remember that the man who joined Pantera in '82 and helped move thousands of albums and tapes, in the parking lots of small clubs, is first and foremost a simple man from a small town. He was deeply moved by the Beatles, Stones, and Elvis, thanks to his older sister, and happily confesses to being "the biggest Zeppelin fan in the world." His connection to everything that was killer about the seventies, from Southern-fried Floridian rockers Blackfoot to English slide-guitar masters Foghat, is nothing short of personal and electric. As he'll attest: "I listen to everything from Frank Sinatra to Slayer."
"Sometimes you have to go backward to go forward," Rex told Guitar World in 2017. "Because if you're a musician and you're not stretching your boundaries, if you haven't found that thirteenth note even though there's 12, then you ain't looking, Jack."
Rex Brown's music is full of integrity, spirit, character, determination, and nerve. Both solo albums do away with preconceived notions and boundaries. It's the sound of freedom, an expression of all of the different shades of the man whose name is out front.
Check out some of Rex's new music here.